Schedule & results 2012
Sunday, July 8th
And at the end of the tournament a photo of first three doubles with "I love Zagreb" hats: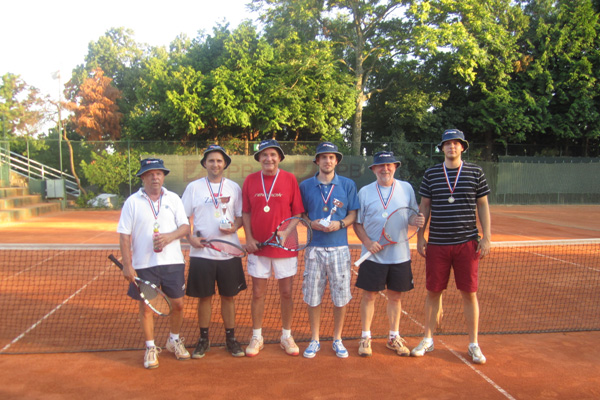 From left to right: Zdenko Lisec, Robert Tudor, Josip Samaržija, Petar Cota, Josip Mostovac i Hrvoje Cota
Finalists' statements after finals:
Robert Tudor, winner in singles and doubles:
"Excellent organization, a bit short period for registration, but really nice tournament and great initiative, and I hope that more participants will register for next year and following years."
Josip Samaržija, winner in doubles:
"I'm just thrilled, finals were excellent!"
Runner-ups in doubles,
Josip Mostovac: "What was started needs to be continued, next time will be better and we are hoping to win next year. Tournament is good and it needs to be held in the following years."
and Zdenko Lisec: "All the best to the organizers and we hope that next year there will be more doubles participating on the tournament."
Petar Cota, runner-up in singles:
"Great tournament, great tennis, and it is obvious that for the even for the level of engineers tournament you need to prepare yourself really good, so I will practice more to prepare myself for the next year."
After finals in singles, finals in doubles was held:
Josip Mostovac i Zdenko Lisec vs. Josip Samaržija i Robert Tudor,
traffic engineer & civil engineer vs. geology engineer and civil engineer: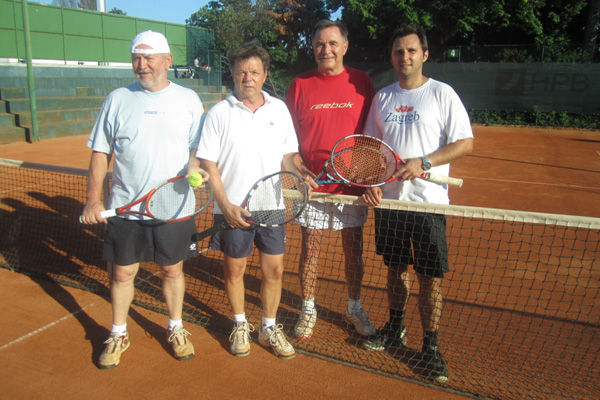 Despite the strong resistance from Josip M. and Zdenko, Robert's skill was essential with help from experienced ranked tennis senior Josip S.
At 5pm singles final was played:
Petar Cota vs. Robert Tudor, electrical engineer vs. civil engineer
Robert Tudor won. Still an active tennis player overcame an active futsal player.
Saturday, July 7th
For 3rd place Fillip Kos won against Danijel Trstenjak with result 6:2, 6:4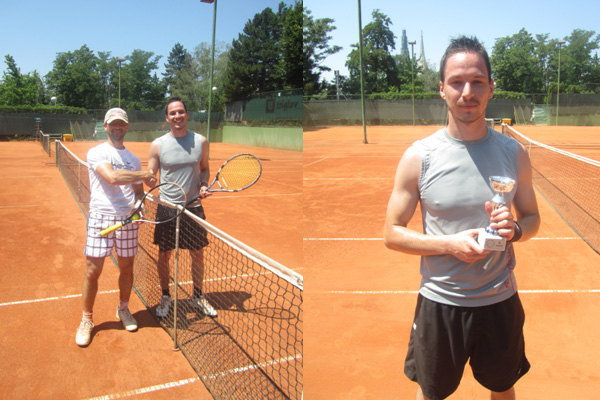 For 5th place Josip Samaržija won against Hrvoje Cota 6:1, 6:3
It al started with semifinals in singles. In the first semifinal mechanical engineer played against civil engineer and in the second semifinal mechanical engineer played against electrical engineer.
Results are:
Robert Tudor vs. Filip Kos = 6:3, 6:4
Petar Cota vs. Danijel Trstenjak = 6:2, 3:6, 10:8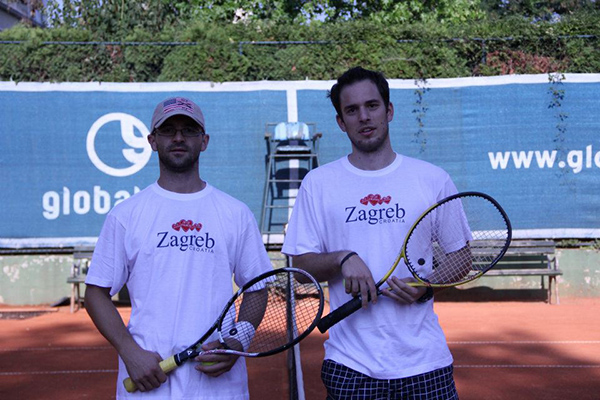 After that doubles and playoffs in singles were played.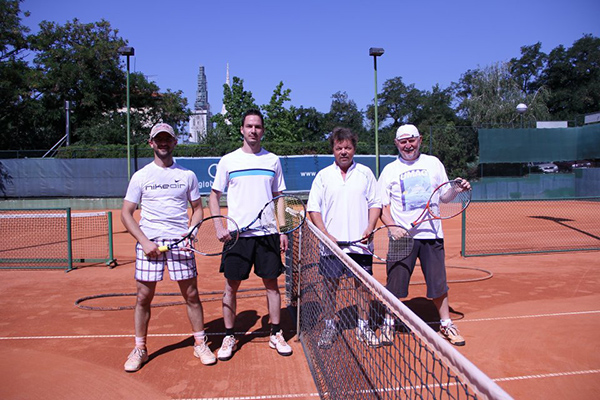 Friday, July 6th
The youngest and the oldest player together.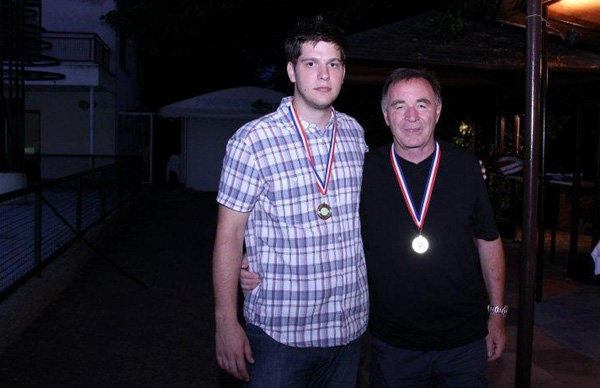 Josip, the oldest engineer on this tournament said:
"I was once at the petrol symposium in Houston and the main event was tennis tournament for all participants of the symposium. It was excellent and I think there were around 500 players. This tournament is great and I am sure that each year it will be even better. Organization iz flawless."

What Hrvoje, the youngest engineer on this tournament said:
"Competition in my group was really hard, but since I'm youngest participant I have time to improve my game. I'm satisfied with this tournament and I can hardly wait to be here next year. "
Most important part of the tournament – dinner party beside tennis club pool.
Doubles also started. Civil & electrical engineers against civil & traffic engineer. From left to right: Hrvoje Cota, Petar Cota, Zdenko Lisec and Josip Mostovac.
Thursday, July 5th
All players received a gift package from Zagreb Tourist Board. And geology engineers are with us, Josip Samaržija (right, the oldest engineer on the tournament).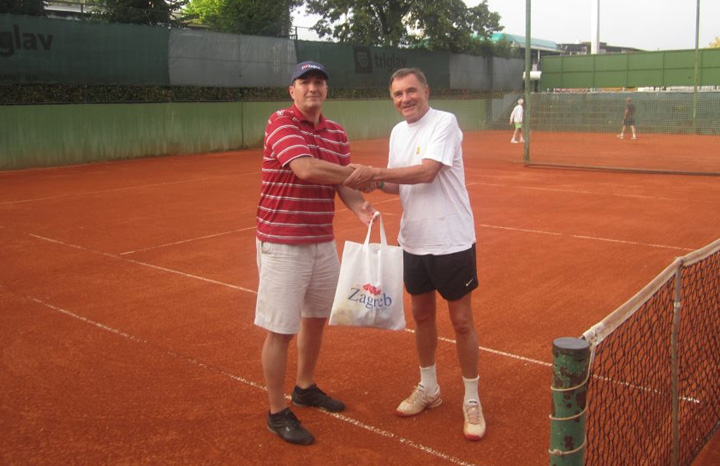 Civil engineers opened the tournament, first match was played between Hrvoje Cota (left, the youngest engineer on the tournament) and Robert Tudor (right).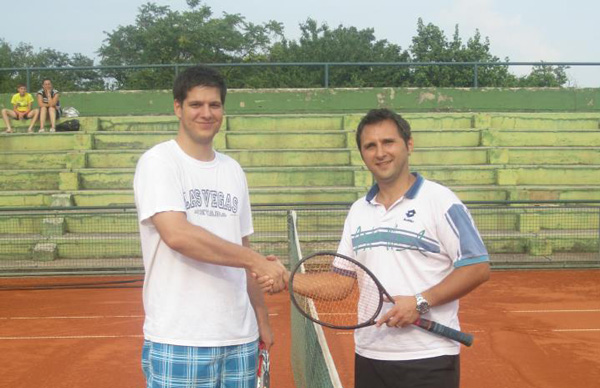 Previous tournaments
News & updates
15/09/2022

11th tournament is successfully finished! You can see the photo gallery by clicking on this link and the results in our tab Schedule & results.

20/06/2022

The date for EPT2022 is defined! Engineers play tennis from September 9-11th.