Schedule & results 2015
Results 2015
EPT 2015 winners
Winner in singles is Adem Selman and in doubles Robert Tudor and Petar Cota jr.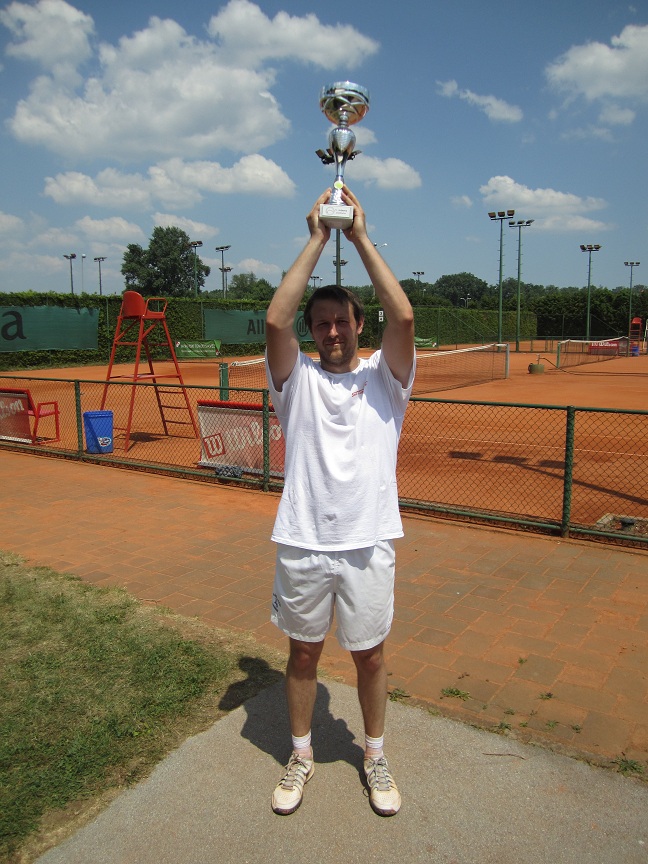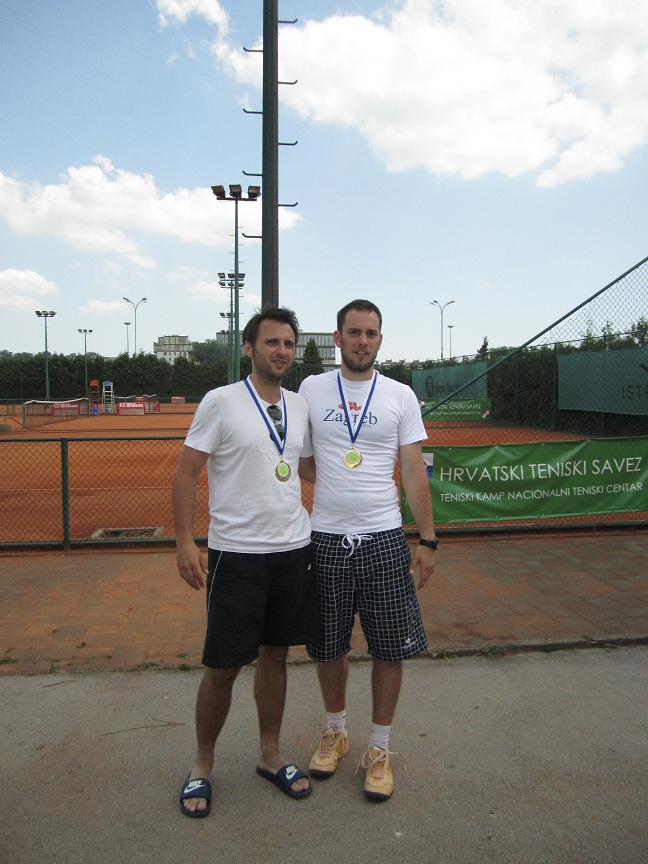 Results Sunday June 7th 2015
Sunday was the day for playoffs and award ceremony. Even tough it was the most intense part of the tournament, the contestants were really loosen up. You can see that on the photos below.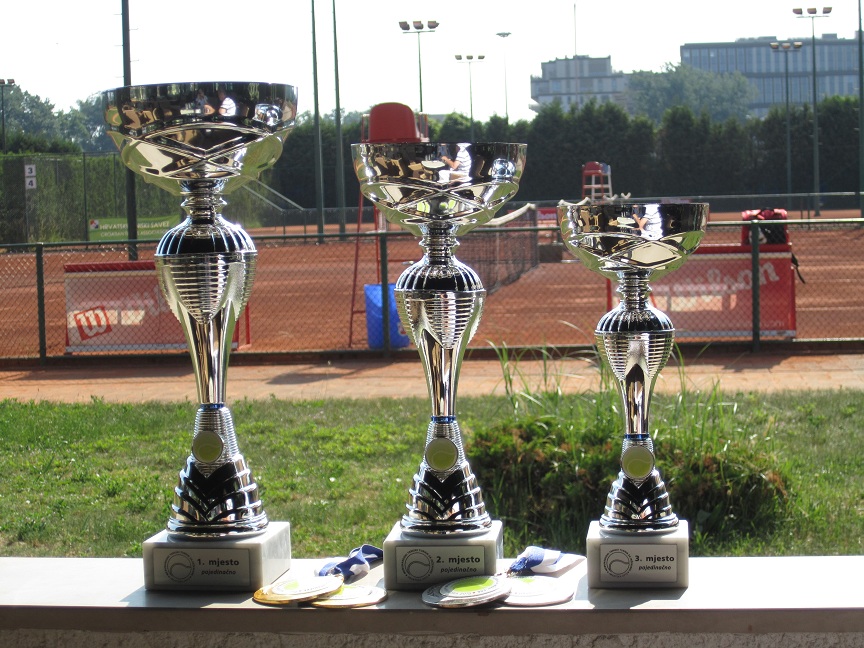 In match for 7ht place Cota jr. won against Domazet with result 9:3. Two friends, Udovičić i Radanović played an intense match in which Radanović won with 9:7. For the bronze medal, Tudor won against Fabris with result 9:3.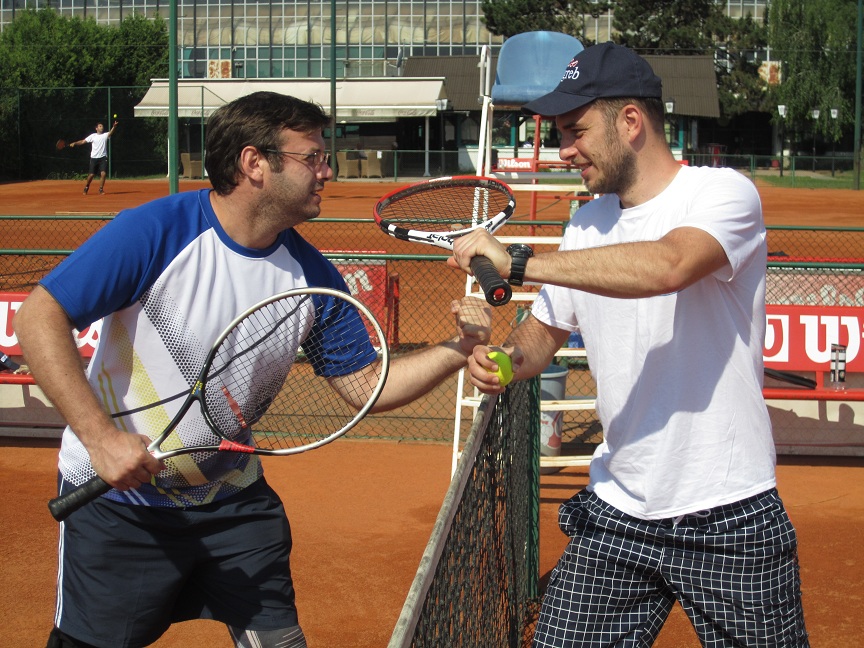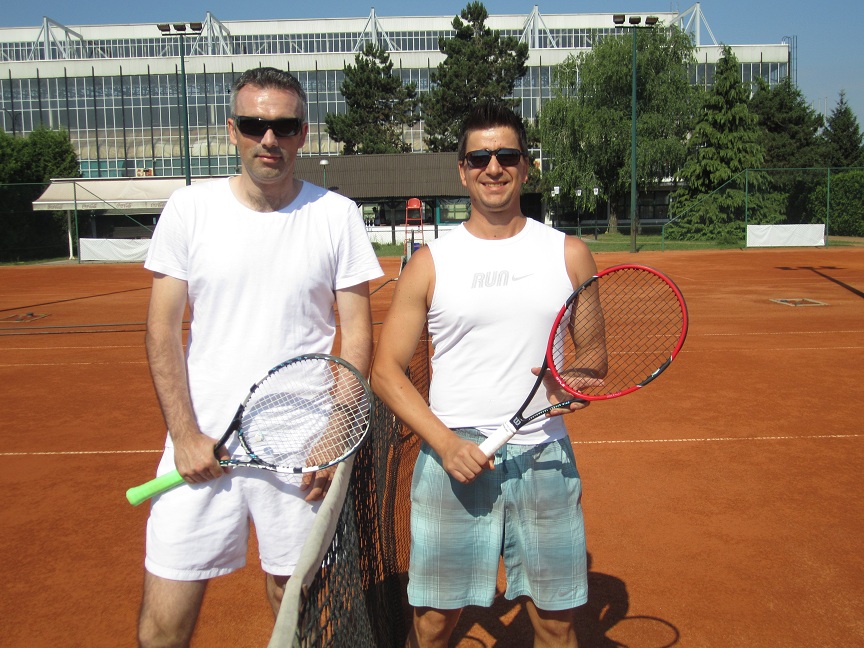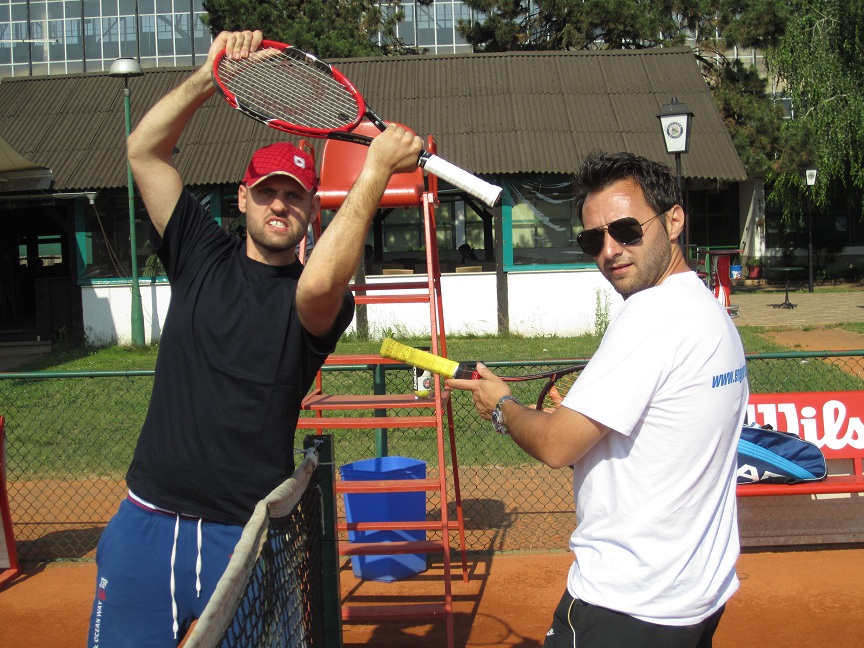 Before the Grande finale in singles, finals in double were played where Tudor and Cota jr. were better the double from Split, Udovičić and Radanović, with result 6:2 6:2.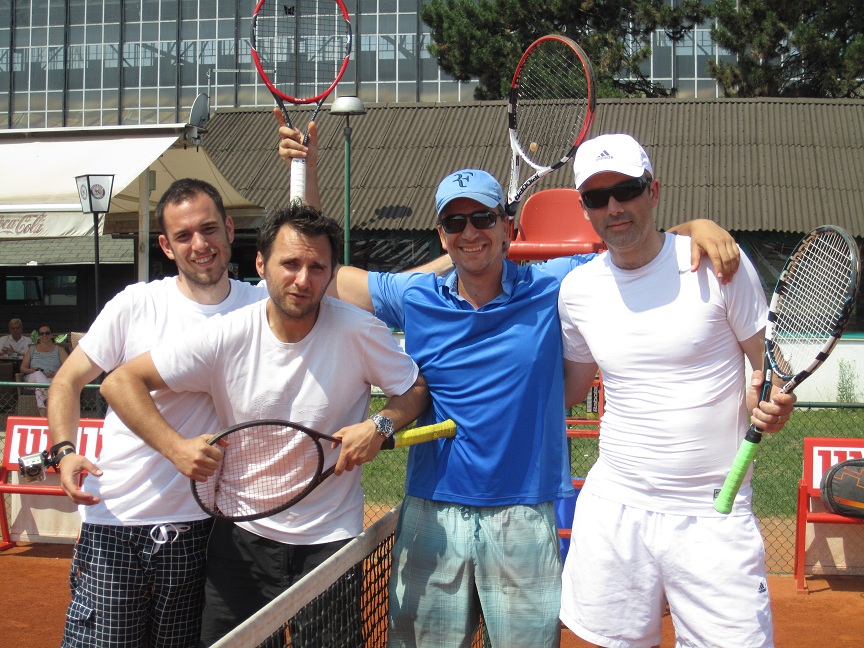 In Grande finale, two old friend, who played tennis together while they were kids, played against each other, and showed amazing level of tennis. Since Adem Selman won one match against Novak Đoković in younger days, he was the favorite in this finals and showed that by winning against Ivan Šulje with 9:6. The crowd felt like they were on Philippe Chatrier court and not on the Zagreb stadium.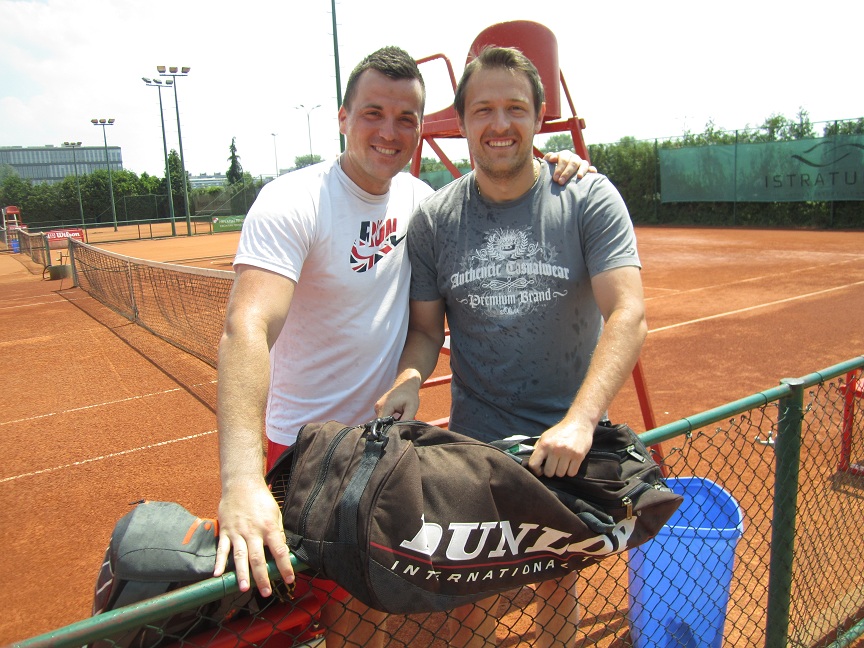 After finals a award ceremony was held.
Finalists in doubles. From left to right, golden:Robert Tudor and Petar Cota ml., silver: Mario Radanović and Goran Udovičić.

3rd place in singles was Robert Tudor, while the silver medal took Ivan Šulje.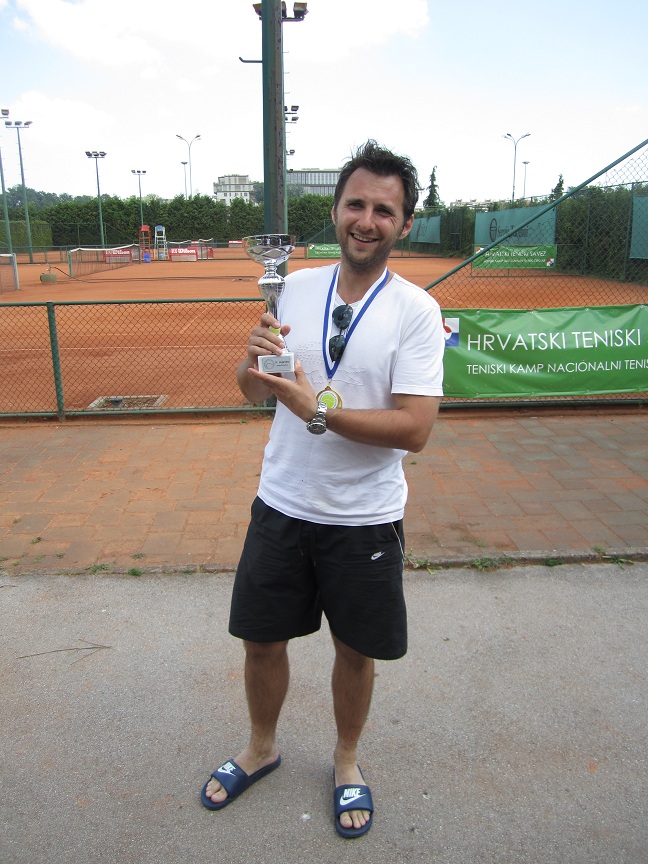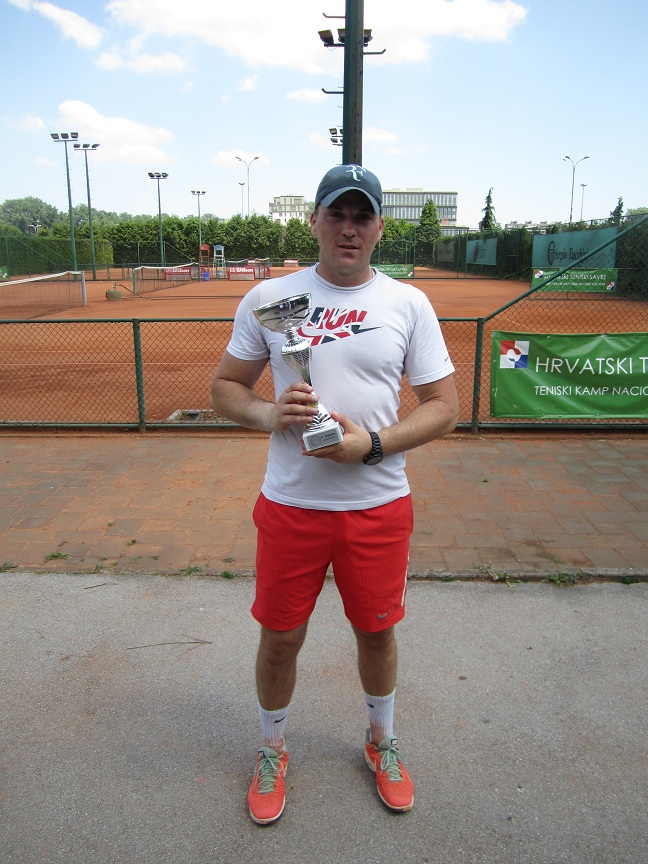 Champion of the EPT 2105 Adem Selman with the president of the organization committee Petar Cota sr.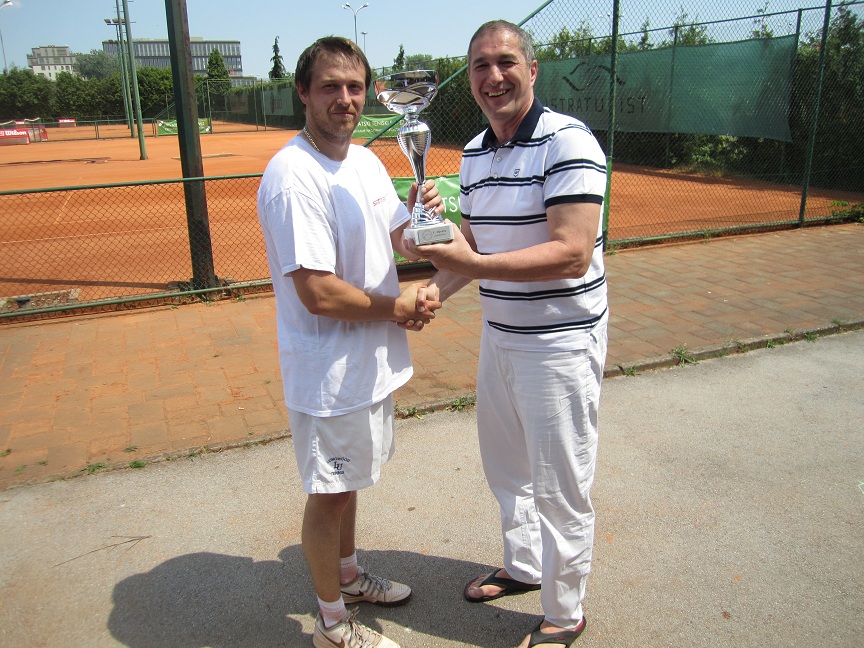 Results Satruday June 6th 2015
This day started with additional matches fro quarterfinals. In the first match Fabris won against Jurić with 9:1, while in the other match Domazet surprised half-injured Strbad with 9:2 and for the first time entered quarterfinals.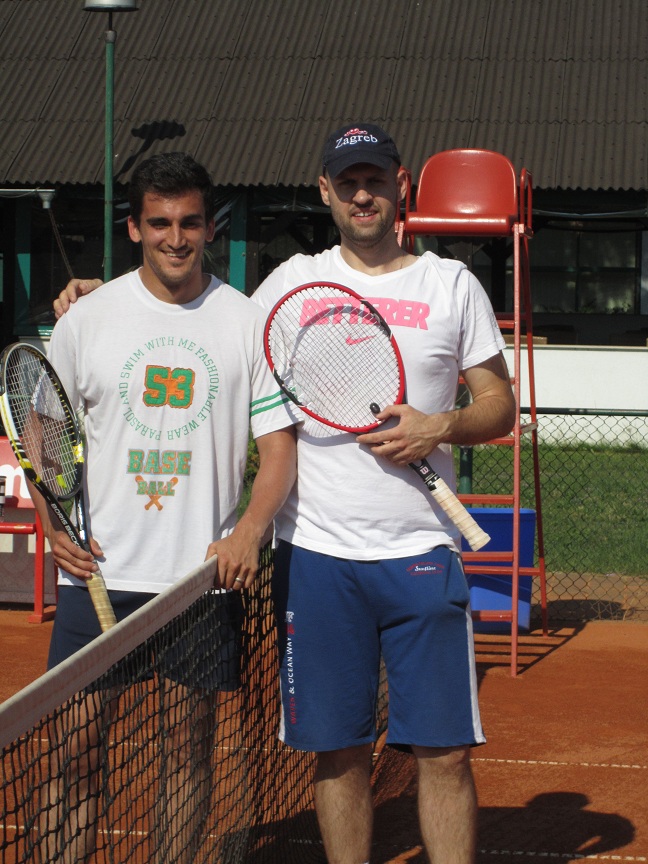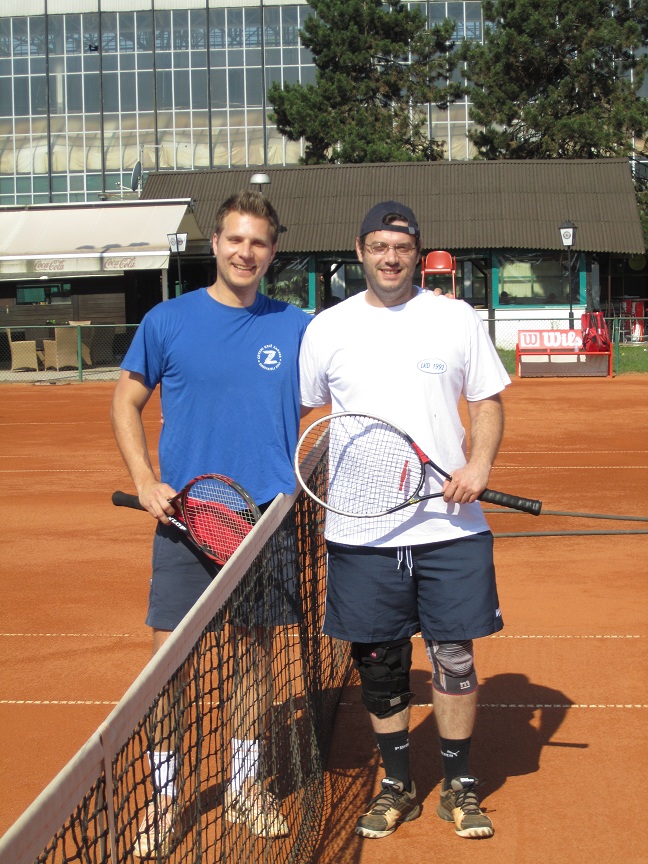 In first quarterfinals Selman met expectations and won against Udovičić with 9:2, while Šulje didn't lost one game against Petar Cota jr.
In other two quarterfinals Tudor won against Domazet with 6:0 6:0, while the most intense quarterfinals was between Fabris and Radanović, where Fabris won with 6:4 6:4.
In playoffs for 5th place, Radanović won against Cota jr. once more, this time with 6:1 7:5, while Udovičić won against Domazet with 6:2 6:0.
For 9th place Strbad won against Jurić 9:6.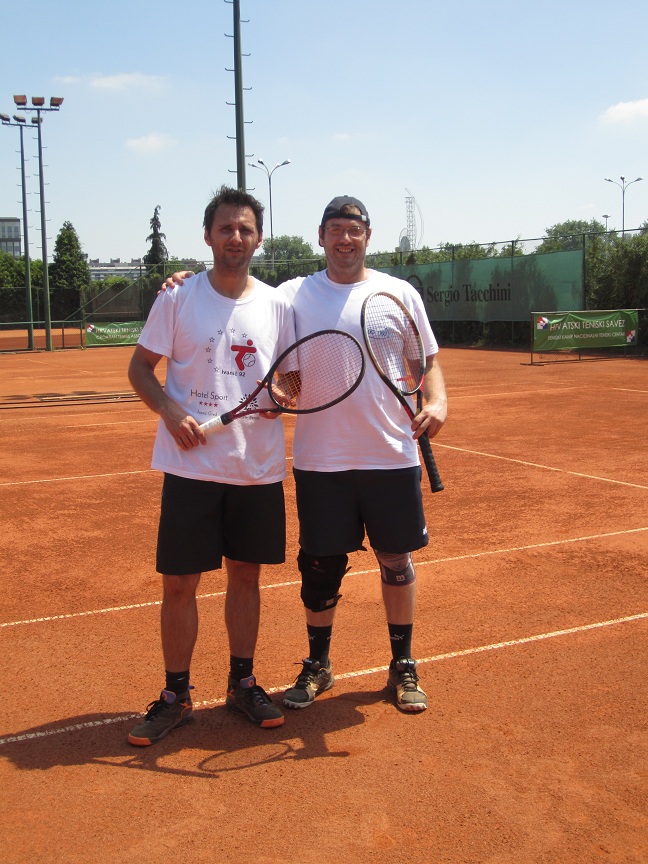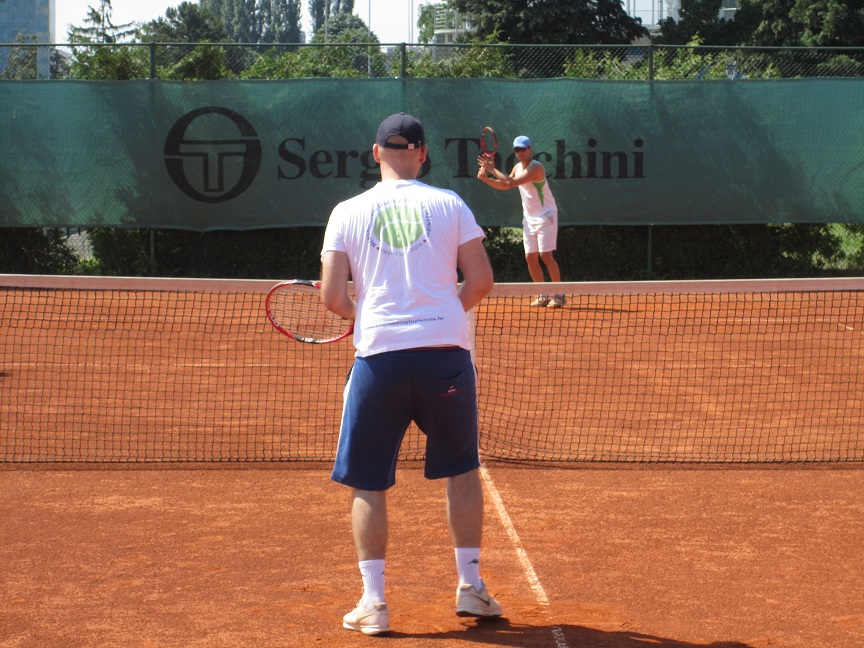 Doubles tournament also continued with its matches. In semis, Tudor and Petar Cota jr. won against Neven Buljan and Petar Cota sr. with 9:1. While they were playing their match, Jurić and Domazet were building up their energy with Supradyn, which helped them to won bronze medal in doubles against Cota sr. and Buljan with 9:4.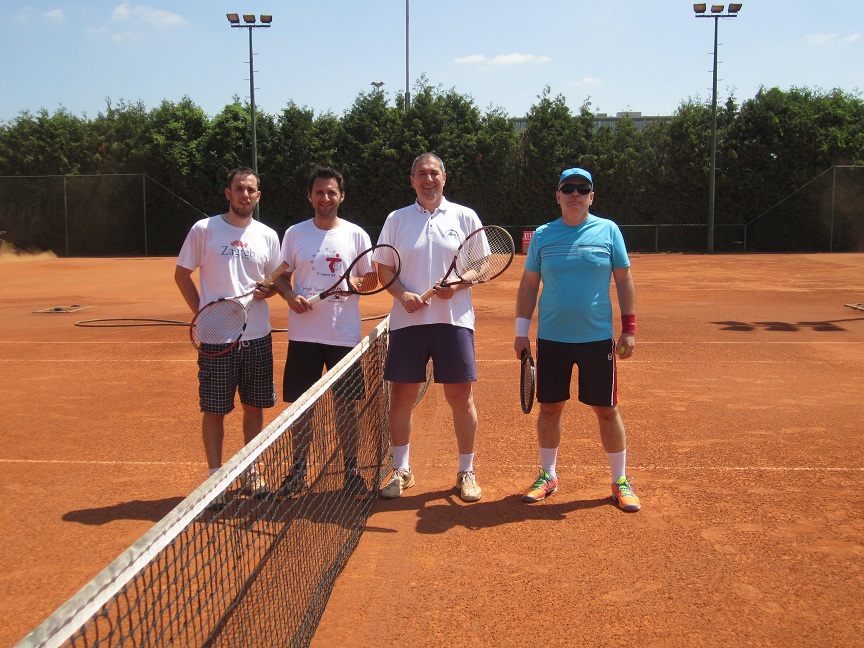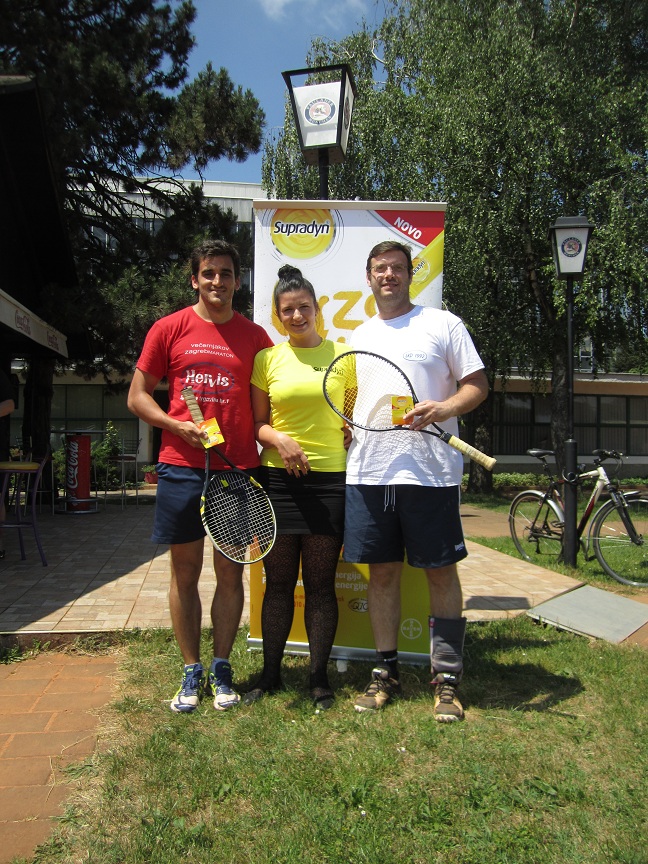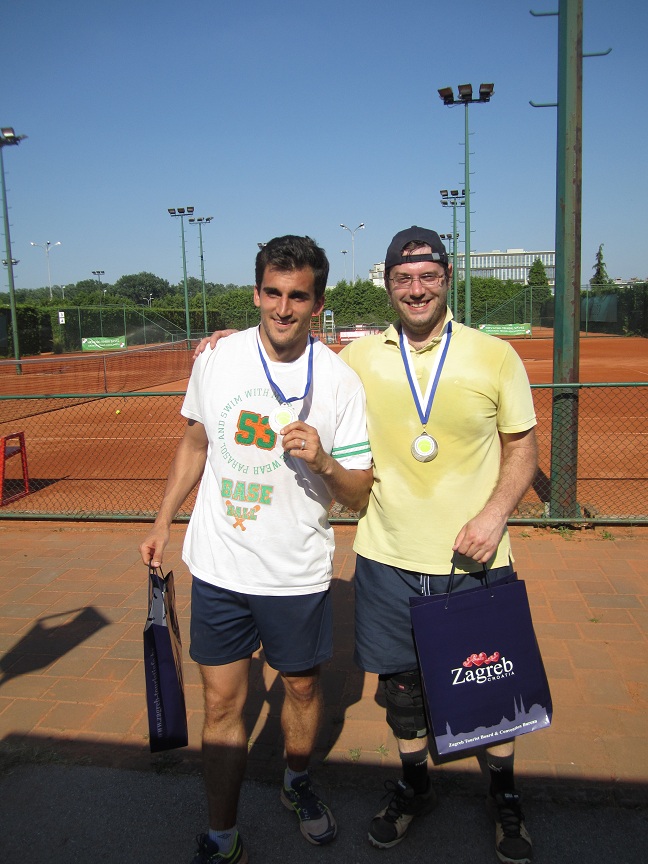 Tiring Saturday was closed with all together dinner party and exciting UEFA Championship final. The atmosphere was so good that even camera had its blurred moments.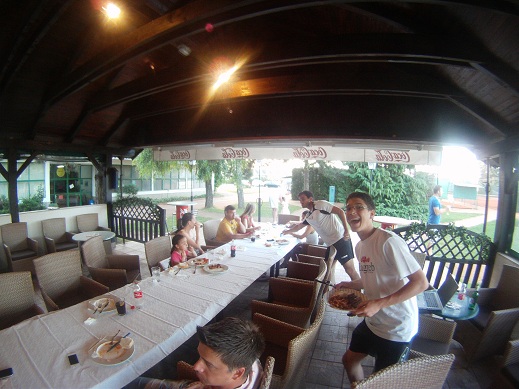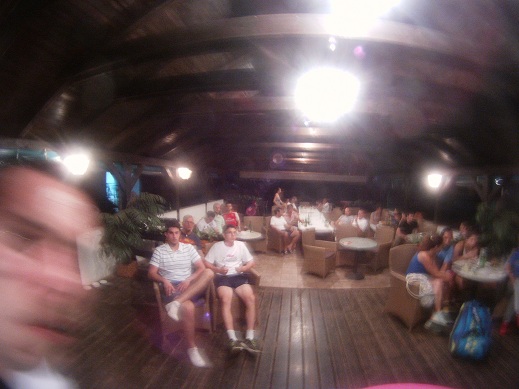 Results Friday June 5th 2015
Tournament has started with match between Fabris and Strbad, in which Dejan won against Mario with 9:1. Immediately after that Mario had to play against the fist favorite of the tournament Adem and lost with the same result. Unfortunately he injured his arm and we hope he will be better by tomorrow.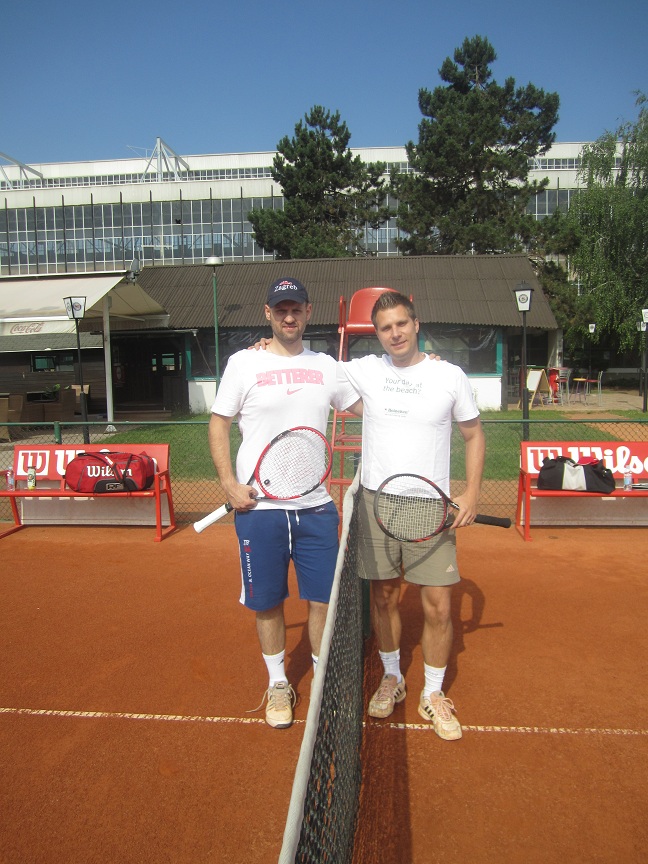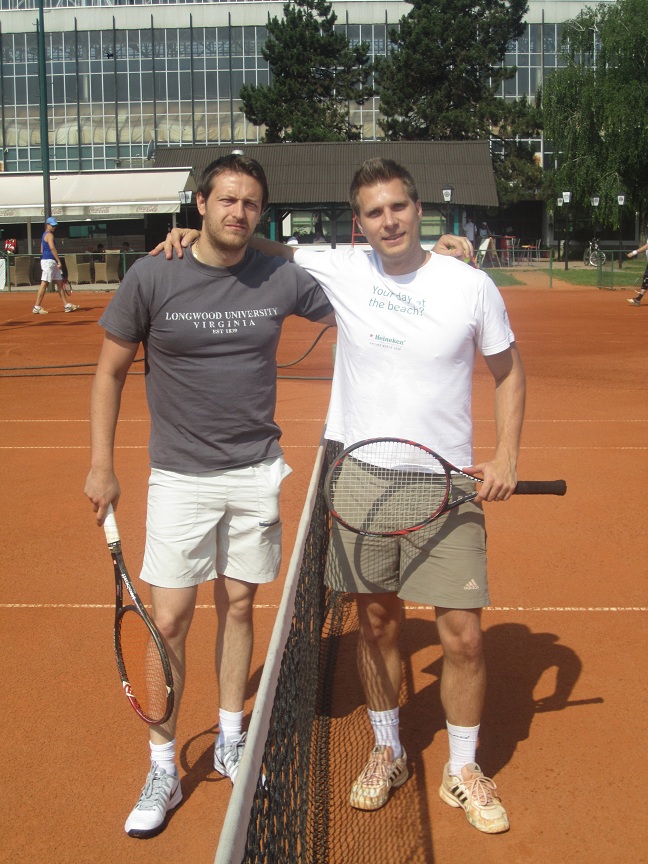 That morning the match between two friends was held, Radanović and Domazet, and the match finished with 9:1 for Radanović. Morning schedule was finished between Tudor and Udovičić, where Robert celebrated with 9:5.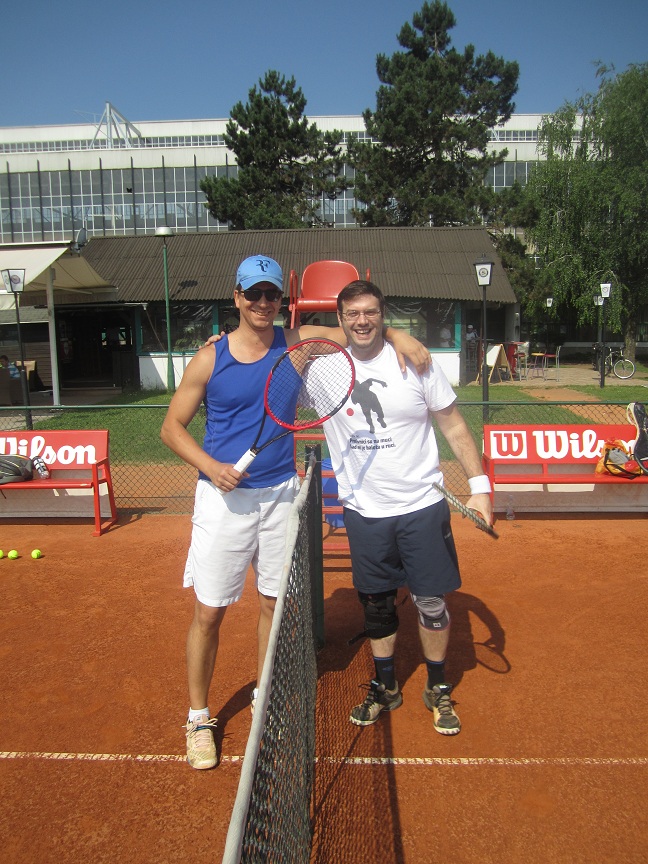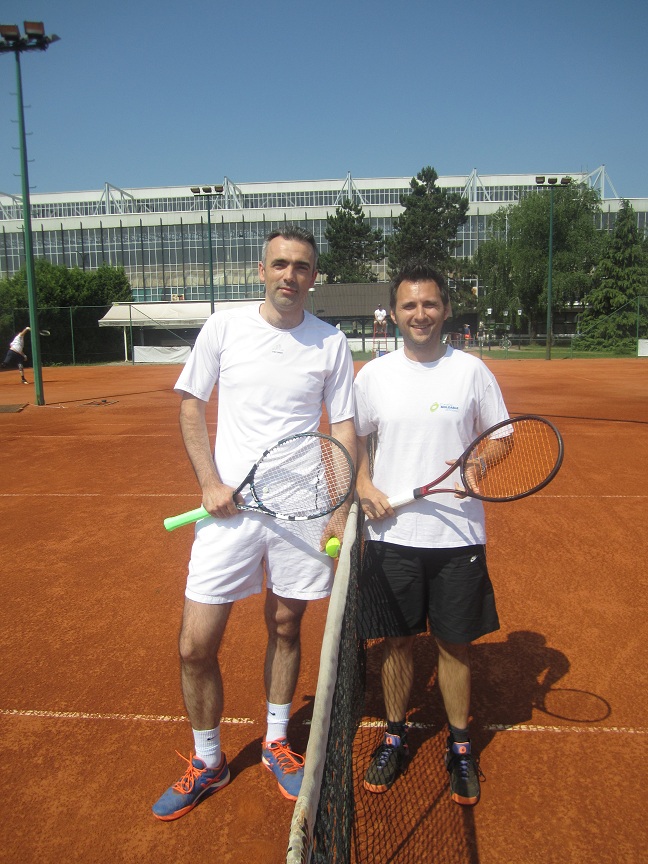 In the biggest group Selman played against Fabris and his old friend Šulje. Selman won two times with result 9:2.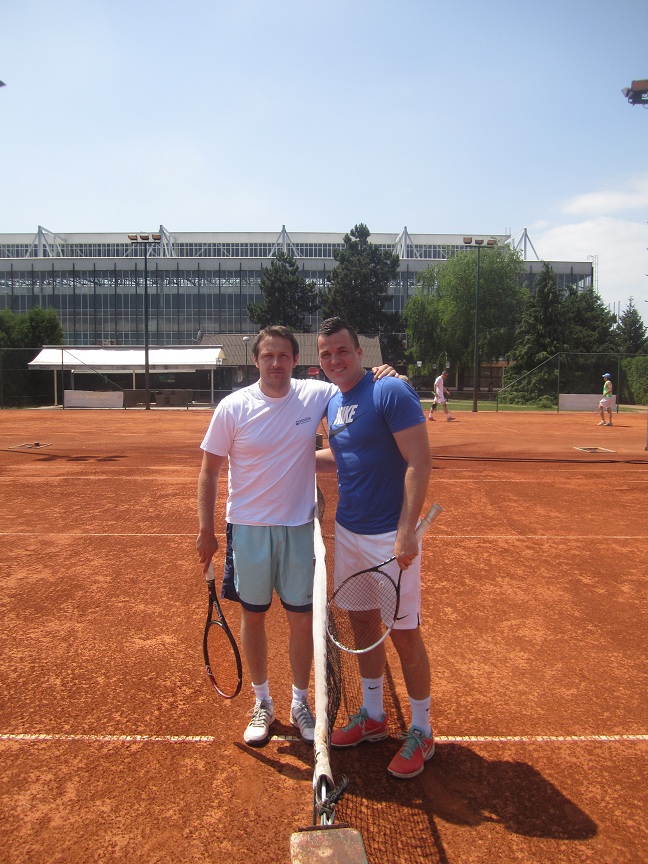 Doubles tournament also started. Jurić and Domazet played against their friends and colleagues Udovičić and Radanović. It was 9:1 for Udovičić/Radanović.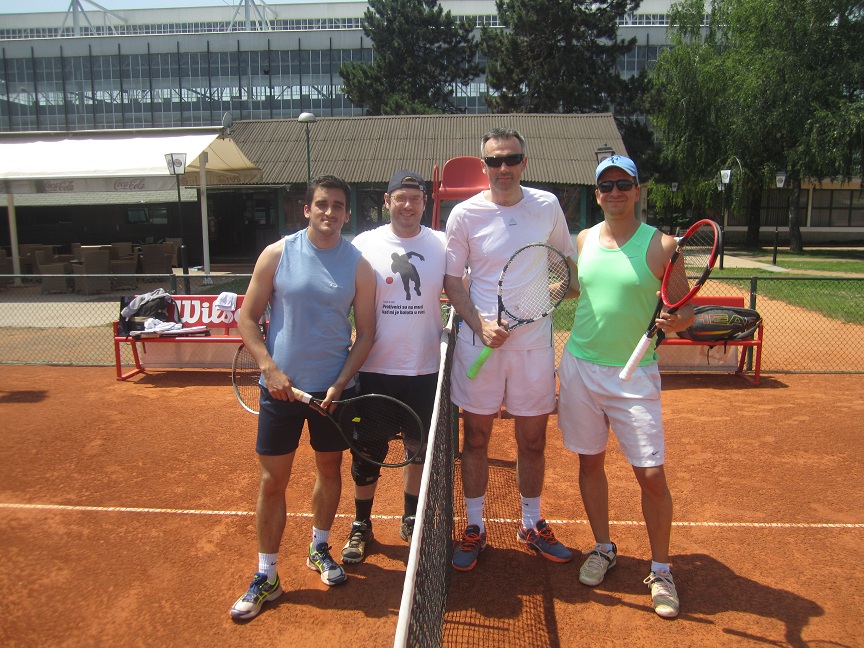 Afternoon started with match Tudor and Jurić. Even tough Tudor thought that he is playing a guitar, he showed that he was the first winner of EPT and secured his to position in his group with result 9:1. Immediately after that Jurić played against Udovičić and lost with large 9:0.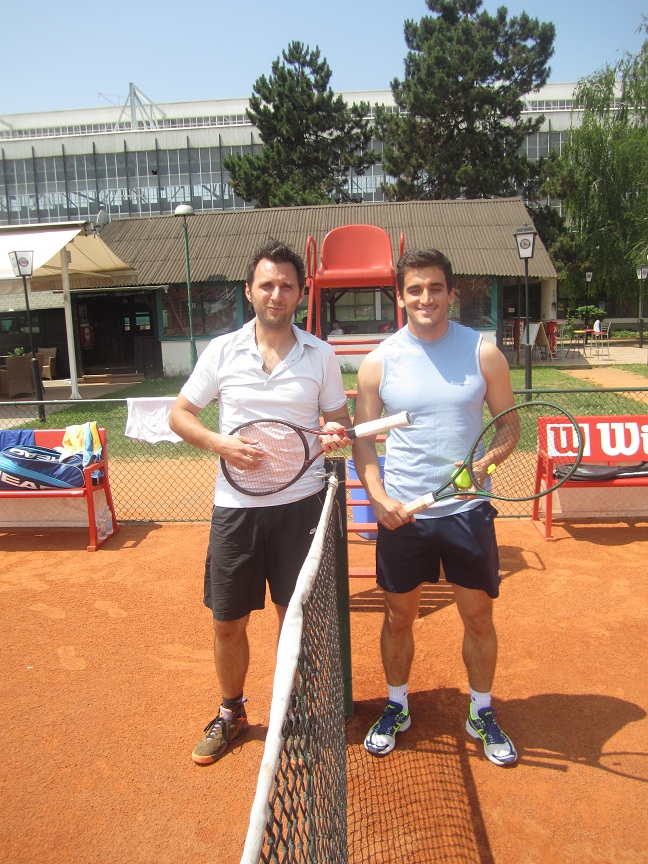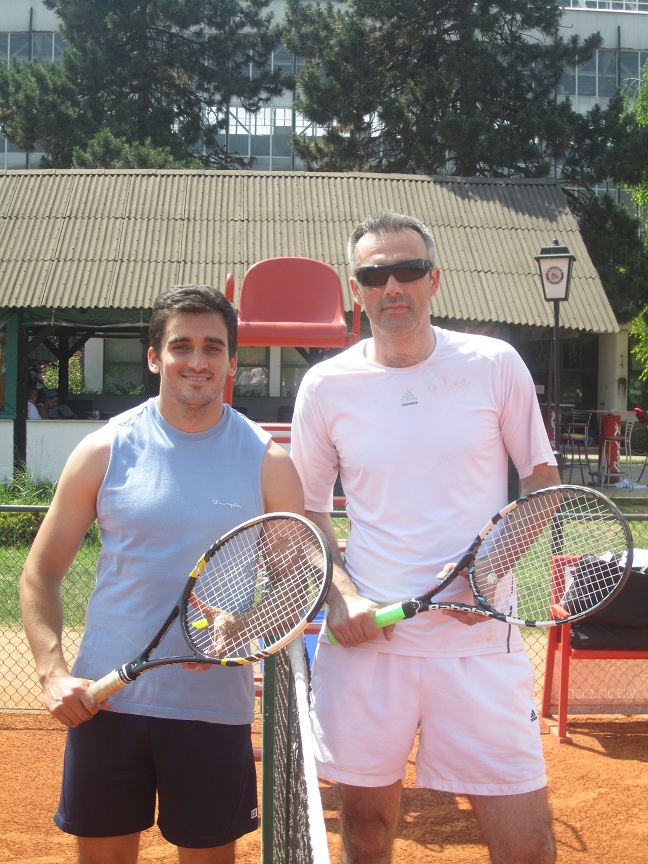 The longest match of the day was played between Radanović and Cota jr., in which Radanović won with 7:2 in tie brake after 8:8 in regular part. A bit shorter was match between Fabris and Šulje, where Šulje returned to the match after a big deficit in the result and won with 7:5 in tie break.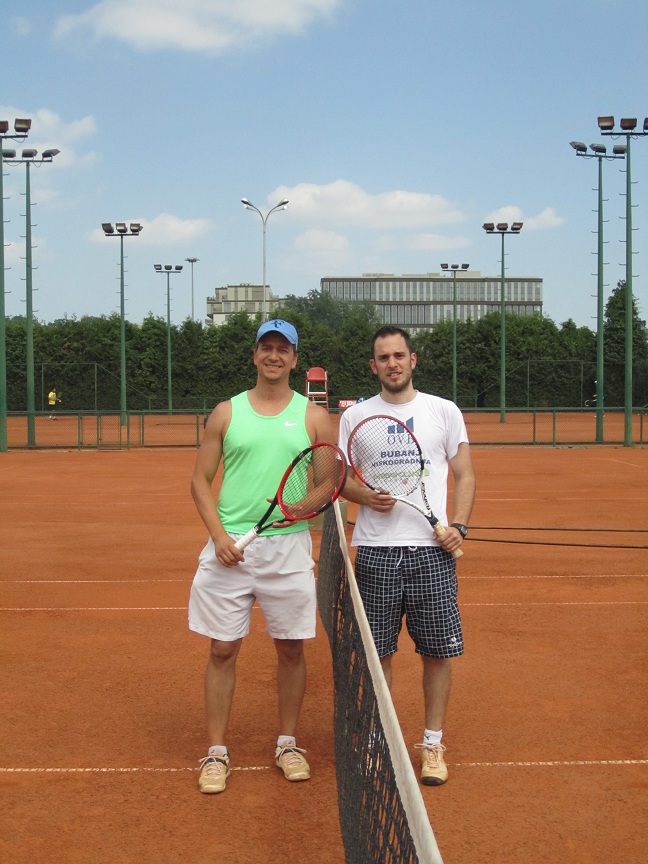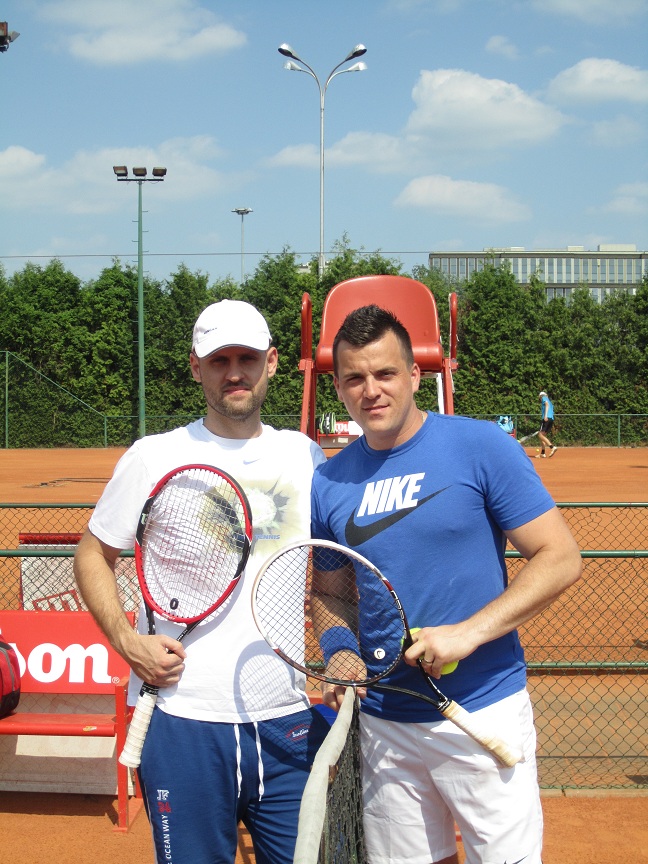 The last match of the day was played between Cota jr. and Domazet, in which Cota jr. won with 9:2. Fabris showed that after tiring day he was still in the good mood.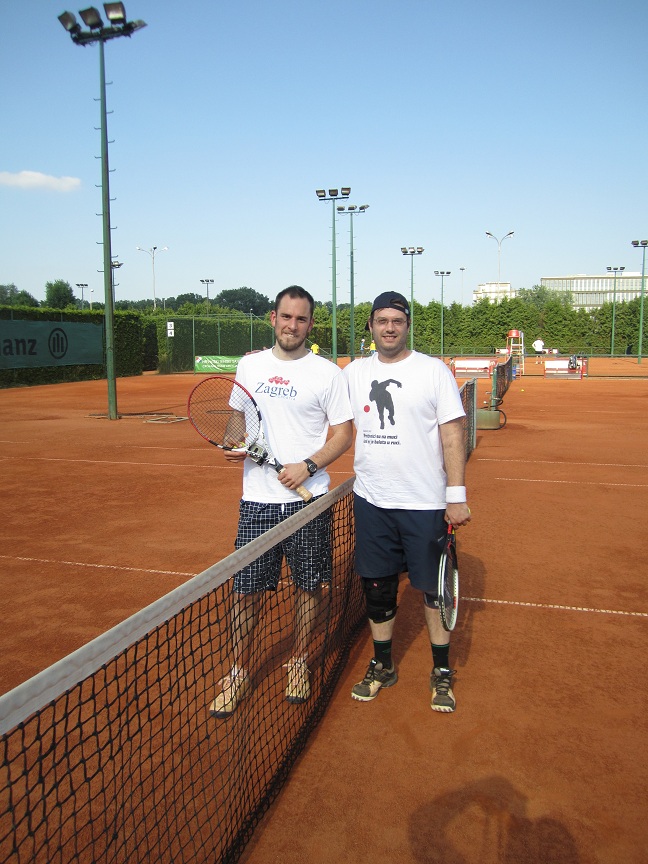 Results from previous tournaments
You can see the results from 2014 tournament here.
You can see the results from 2013 tournament here.
You can see the results from 2012 tournament here.
Previous tournaments
News & updates
15/09/2022

11th tournament is successfully finished! You can see the photo gallery by clicking on this link and the results in our tab Schedule & results.

20/06/2022

The date for EPT2022 is defined! Engineers play tennis from September 9-11th.